Accommodation in Freising
Regulations prohibiting tourist accommodation
Please note that the Bavarian State Government has introduced regulations prohibiting tourist accommodation until 18 April 2021 at the earliest.
Accommodation in hotels, guesthouses of all kinds, school camps, youth hostels, campsites and all other forms of commercial accommodation may only be provided for plausibly necessary purposes, particularly on business or professional grounds.
---
A culture of hospitality has always prevailed in Freising ever since the first festivities were held at the prince-bishops' court on Cathedral Hill – and perhaps even before then. Over the centuries, the city continued to develop its custom of welcoming "strangers" and fostering the pleasures of conviviality in restaurants and brewery taverns. Today, Freising offers an array of accommodation styles from traditional to modern, and dining from home-grown Bavarian specialities to exotic delicacies. We wish you a relaxing, cosy and enjoyable stay in Freising!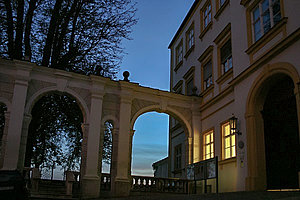 Our accommodation options
Accommodation to suit all tastes and standards
Whether you're an individual traveller en route or attending an event, conference, seminar or business meeting in our city, you'll find accommodation in all price categories and standards –from bed-and-breakfasts and boarding houses to elegant country inns and four-star hotels.